Founded in 1997, The McIndoe Centre was built as a legacy to Sir Archibald McIndoe which has established the hospital as a centre of excellence and provider of leading healthcare.
Originally the old Burns Unit which treated injured servicemen in World War II, The McIndoe Centre is now a purpose built medical facility designed with innovation and first-class healthcare in mind. Home to some of the UK's most esteemed consultants and surrounded by exceptional facilities, The McIndoe Centre prides itself on its continuing dedication to innovation and as a provider of consistent, ethical and holistic treatment.
We are committed to treating our patients and each other with kindness, respect and dignity – resulting in life changing outcomes. The satisfaction of our patients and the best possible outcomes for them are our priority.
From consultation to life beyond your hospital stay, your care will be dealt with in totality. Our philosophy is inspired by an ethos of delivering high quality, safe and reliable healthcare with life-changing results. Patients can be confident of receiving excellent treatment from internationally renowned and fully accredited surgeons.
Why choose The McIndoe Centre?
Our ethos of providing excellent patient care means that we will be with you every step of the way during your journey with us
We have harnessed the expertise of a highly talented, multi-disciplinary team to deliver only the very best in healthcare
Our facilities showcase the latest technology supporting rapid treatment of a variety of conditions
All of our consultants are fully accredited and are on the specialist register of the General Medical Council
99% of patients rate their overall experience as either very good or excellent.*
*Figures are based on patients giving a rating of 'very good' or 'excellent' of a sample of 625 completing a questionnaire over the period January-December 2017.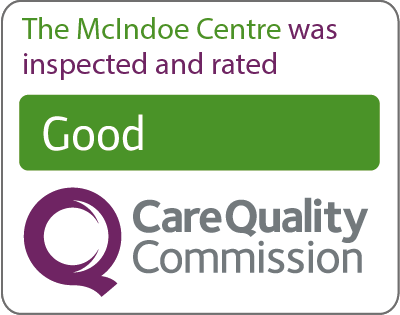 Find out more about the McIndoe Centre
We provide outstanding patient experiences
As a nationally recognised hospital of excellence in plastic, reconstructive, ophthalmic and maxillofacial surgery, we have demonstrated ourselves to be: effective, responsive, caring, safe and well-led. Recently rated 'good' by the CQC, we are committed to treating our patients and each other with kindness, respect and dignity resulting in life-changing outcomes.
Patient testimonials
Find out what it's like to be a patient, from the people who matter the most.