Cheyenne decided her unhealthy lifestyle had to change and so over the course of a year and a half she ate healthily and exercised losing a massive 7.5 stone.
However having lost the weight she was left with what she refers to as her "kangaroo pouch" – an extra body still attached to her in the form of excess skin. It was really affecting her and she just wanted to feel "normal" in return for making such a huge effort to change her lifestyle.
Mr Jones removed the excess skin from her abdomen.  Commenting after her surgery Cheyenne described that  the operation had finally made her feel  "socially acceptable", "normal" and "Oh My God – I don't need to hide anything!"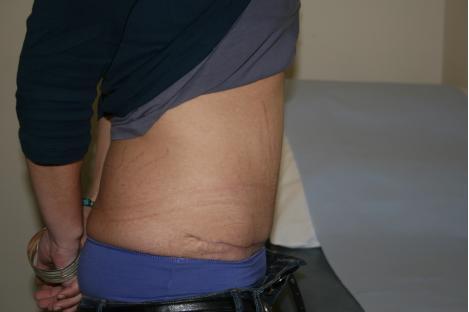 Find out more about the McIndoe Centre
We provide outstanding patient experiences
As a nationally recognised hospital of excellence in plastic, reconstructive, ophthalmic and maxillofacial surgery, we have demonstrated ourselves to be: effective, responsive, caring, safe and well-led. Recently rated 'good' by the CQC, we are committed to treating our patients and each other with kindness, respect and dignity resulting in life-changing outcomes.
Patient testimonials
Find out what it's like to be a patient, from the people who matter the most.